On the bottom right corner of the screen you see a small 'Treasure Chest'. When you tab this tool button you have access to the main menu. The last option gives you access to the 'Settings' of this game.
This category shows you all the 'Settings' you have in this game. When you add an article, image, or subcategory to this category, don't forget to add [[Category:Settings]] to the end of its page.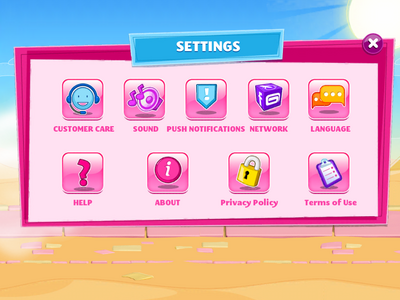 Most Popular Pages
Edit
Pages in category "Settings"
The following 8 pages are in this category, out of 8 total.
Media in category "Settings"
This category contains only the following file.
Ad blocker interference detected!
Wikia is a free-to-use site that makes money from advertising. We have a modified experience for viewers using ad blockers

Wikia is not accessible if you've made further modifications. Remove the custom ad blocker rule(s) and the page will load as expected.